When you started your website, you may have given little thought to cookies and whether you even used them. But, with data privacy laws these days, if you don't think about and manage cookies on your website, you could find yourself saddled with fines or other, more damaging penalties for noncompliance.
The answer to "does my website use cookies" is most likely yes.
Almost all websites use cookies.
Read on to learn more about cookies and how to find them on your website manually or you can use our scanner below to find your website's cookies automatically.
Find Out What Cookies Your Website Uses
Brief Explanation of Cookies
Cookies are small data files that contain personal user information — such as usernames and passwords — and help to identify users when they go to the website.
They can also assist in personalizing the browsing experience with ads and recommended products on shopping sites.
Websites use cookies to get an insight into customers' behaviors, anticipate their preferences more accurately, and improve their experiences. Cookies get to know the users based on their online lives and can provide invaluable data to companies looking to improve customer experience.
However, many online users have valid fears of their personal information being collected, sold, and transferred without consent. That's why data privacy laws like California Consumer Privacy Act (CCPA) and General Data Protection Regulation (GDPR) insist on cookie banners that allow users to opt in or out of cookies.
Under the GDPR, users must consent to the collection of all or some cookies before they are used. On the other hand, the CCPA allows websites to set cookies but requires an easy way for users to opt out of their usage.
What Kind of Cookies Do Websites Often Use and Why?
The most common misconception is that companies use cookies only for online tracking. While data collection is important to many websites, there are other reasons to use cookies, such as enhanced website functionality and performance.
Let's take a look at the most common types of internet cookies:
Temporary Cookies
Often found on ecommerce websites, temporary cookies last for an online session to recognize the user's preferences and recommend products that users may like based on their other choices throughout the session. Once the web browser is closed, those cookies disappear.
Permanent Cookies
Permanent cookies remember your login information to help you log in to your account without having to keep track of all your usernames and passwords across the internet.
Though they are called permanent cookies, companies that must comply with the GDPR are required not to keep them permanently. This requirement helps to ensure that the consumer's data isn't stored indefinitely and lessens the chance it will be hacked and used by malicious third parties.
First-party Cookies
Websites use first-party cookies to track activities, such as the number of page views and visitors and the length of sessions. They are generally collected to analyze and improve the performance of the website.
However, some companies sell first-party cookies to third parties to create targeted ads, which they must not do without user consent.
Data privacy laws prohibit the sale of first-party cookies to protect online users, ensuring that customers always have control over where their data goes.
Third-party Cookies
Third-party cookies are usually not created by the original website developer. Instead, they may come from plug-ins such as live chatbots, widgets, and ads.
For example, consider a website that has a YouTube video embedded into its homepage. Whenever a user clicks that YouTube video, YouTube adds a cookie to the viewer's browser.
Third-party cookies are also typically used for targeted advertising.
Secure Cookies
Websites using HTTPS will typically use secure cookies as they are encrypted to deter cookie theft, which is great for users who fear their data falling into the wrong hands. Most websites today use HTTPS protocols and, therefore, secure cookies.
How to Detect Cookies on My Website
There's a good chance that your website uses cookies, but before you figure out how to manage consent for these data files, you first need to know how to find them.
You'll need to first conduct a cookie audit to scan for temporary, permanent, first-party, and third-party cookies and gain insight into your cookie situation. You can do this manually or automatically.
Automatically
We recommend an automatic cookie audit with our free website cookie scanner. Then, depending on the audit results, you can decide on the best course of action.
Get started by entering your website URL below:
Manually
You can find your website's cookies manually through your web browser functions.
Here's how you can identify cookies in Google Chrome and Firefox:
Checking Cookies in
Chrome
Step #1: If your computer is operating on Windows, you have to right-click on the window of your website. On an Apple OS, you can either use the two-finger click or the control+click function.
Step #2: An option menu will pop up after you right click. The last option on the list will be an "Inspect" option. Selecting it will open the Chrome developer console in another section of the window.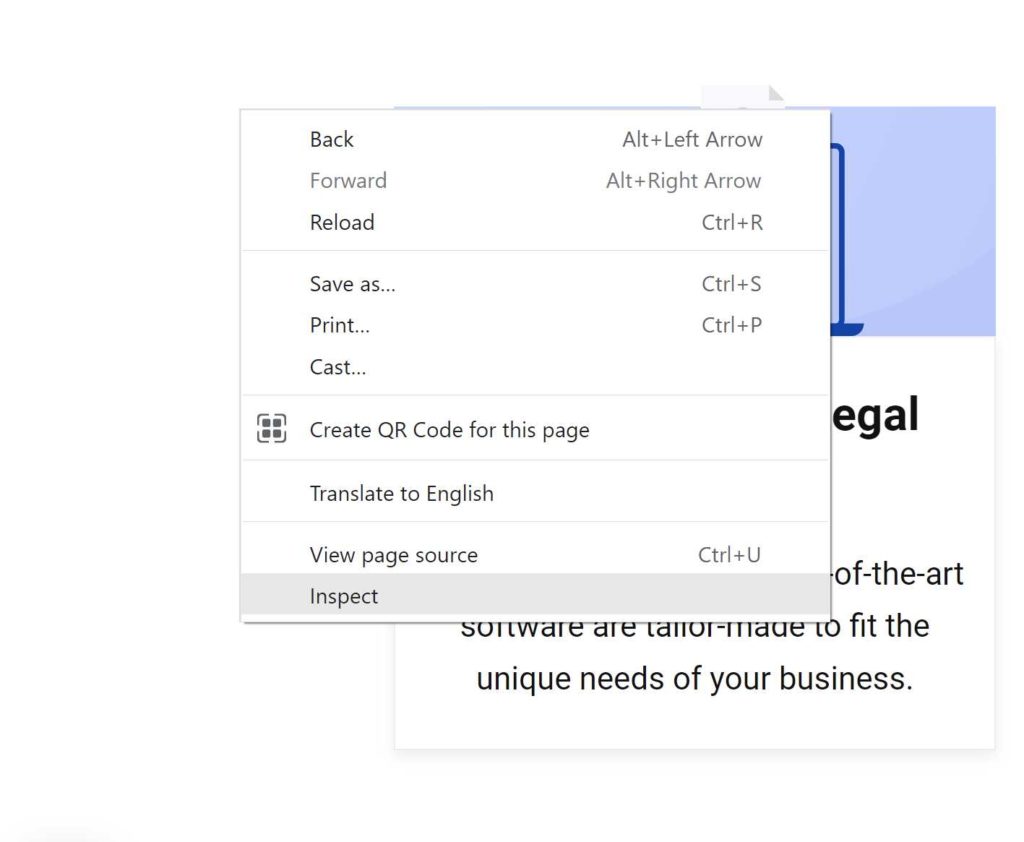 Step #3: You'll see a few different tabs at the top of the developer console. Select the "Application" tab. If the tab isn't visible, you might have to extend the list by clicking on the ">>" option.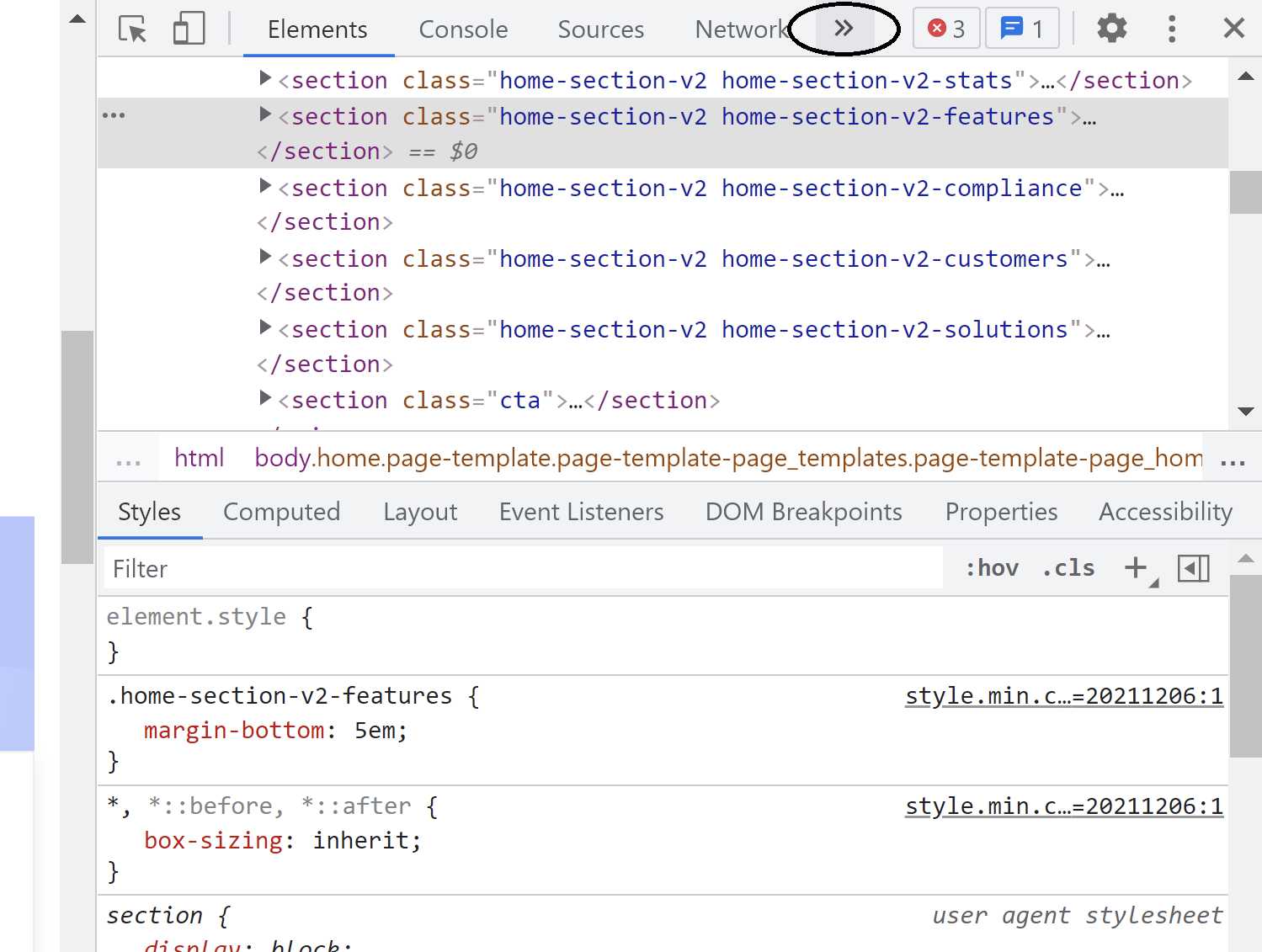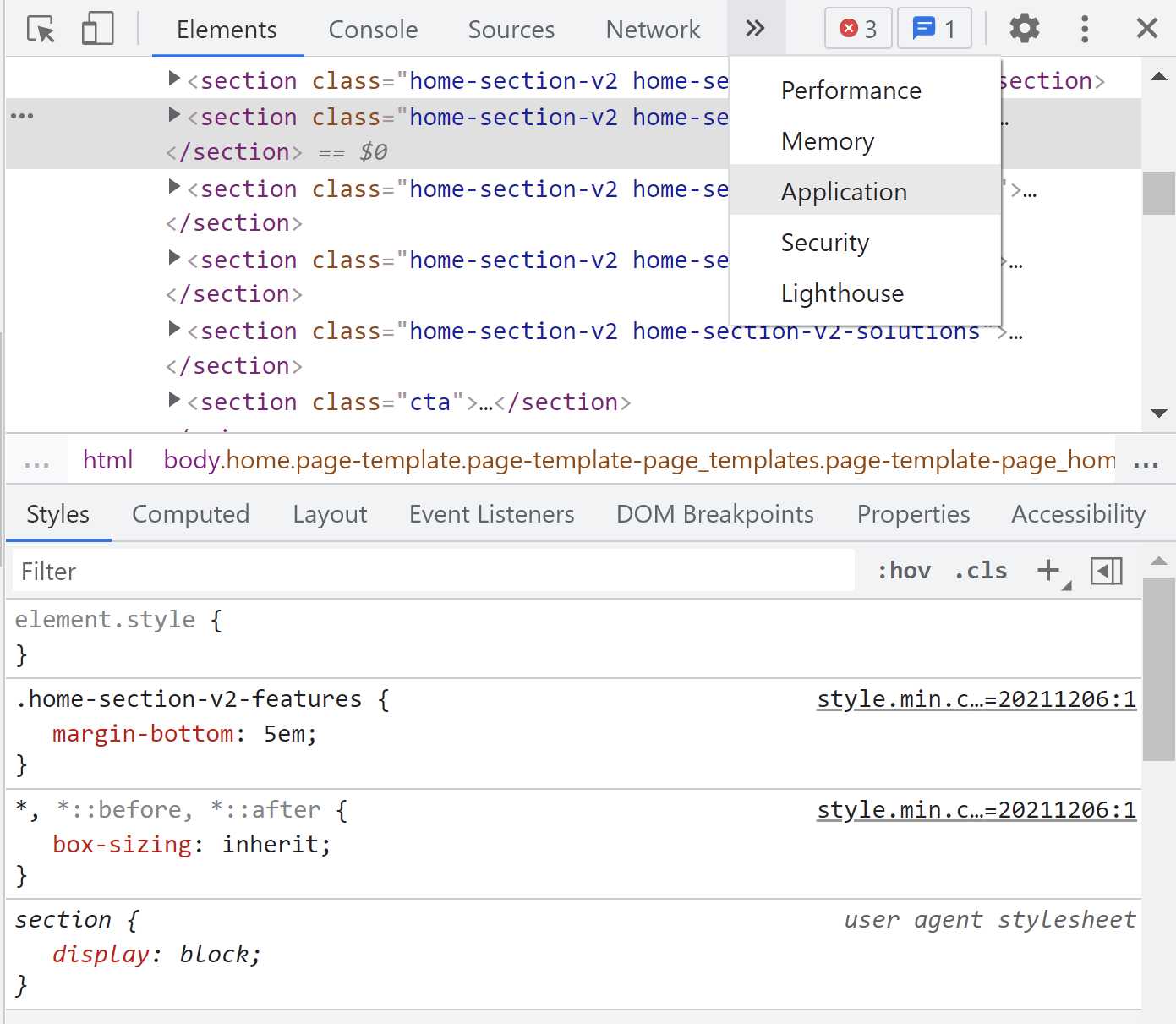 Step #4: Once you click the "Application" button, a sidebar will appear on the left. Click the "Cookies" option which will be a sub-option under the "Storage" section.
Step #5: After clicking "Cookies," you will see a few columns of information that will show whether your website's cookies are secure or if there are any active third-party cookies. In the "Session" tab, you can see where those cookies are being stored and whether they are session cookies or persistent cookies.

Checking Cookies in
Firefox
Step #1: On a Windows PC, navigate to your website and right-click on the browser window. On an Apple OS, you can either use the two-finger click or the control+click feature.
Step #2: An option menu will appear after you right click. Select the "Inspect" option.
Step #3: A new section will open in your browser window. Select the "Storage" option from the menu bar. Once you click "Storage," a list of options will appear. Choose "Cookies" from this menu.

Step #4: After clicking "Cookies," you'll see a few columns of information that show whether your website's cookies are secure or if there are any active third-party cookies. In the "Path" column, you can see where those cookies are being stored. You can also see which of them are session cookies or persistent cookies by checking the "Expires/Max-Age" tab.

Website Cookie Usage FAQs
Now that we covered the basics of website cookies, it's time to explore some frequently asked questions about website cookie usage and compliance with data privacy laws.
Are All Website Cookies Bad?
Like most other online tools, cookies can be good or bad depending on how you use them and whether you violate users' privacy by selling them to third parties.
If you properly manage user consent, store and protect the collected cookies and follow all legal regulations, you won't have any issues using cookies.
How Do I Know if My Website Uses Cookies?
Almost all websites use cookies. For example, if your website requires a login, offers shopping services, or personalizes the user's experience, it likely uses cookies.
If you're unsure about cookie usage on your website, follow the steps in the above "How to Detect Cookies on My Website" section to search for them.
Do All Websites Use Cookies?
These days, you can hardly find websites that don't use cookies. Any site with a login, third-party plug-in, and similar options uses cookies.
Although the internet is vast and there are all kinds of websites, it's safe to assume that most of those you visit use cookies.
Does My WordPress Website Use Cookies?
WordPress uses cookies by default, so if you have a WordPress site, it uses cookies.
The two main cookie types that WordPress uses are user or session cookies and commenter cookies. The former is necessary for website functioning and expires once the user logs out. The latter ensures users can log in easily by storing user information such as name, email address, and password.
Other than these, any additional cookies on your WordPress site may be from the third-party plugins you use.
What Should I Do if My Website Uses Cookies?
Familiarize yourself with applicable data privacy laws
The first thing you need to do is explore global and regional data privacy laws concerning cookies.
You'll likely have to comply with more than one data privacy regulation in most cases.
Consent banners and policy outlining your cookies
A standard requirement of most data privacy laws is for your site to have a cookie message that pops up on the initial visit, informs users that this website uses cookies and allows users to opt in or out of some or all cookies.
A cookie policy that outlines what cookies your website collects, why, and how it plans to use them is sometimes required — but always a good idea to have anyway.
The clearer you are about your cookie collection and management process, the more comfort and security your customers will feel when using your site.
Consent logs and a preference center
Users also have the right to change their consent anytime. You should have consent logs and a consent preference center to manage user permissions.
To make your life easier, you can use our cookie consent manager to handle your site's cookie needs, such as creating banners and policies and tracking and managing cookie consent to keep your site compliant.
Summary
To sum up, the answer to your question, "does my website use cookies" is yes, most likely. And, as long as you follow privacy data regulations, you won't experience any issues while using cookies.
First and foremost, ensure you have a cookie consent banner allowing users to opt in or out of cookie collection. And secondly, store all the gathered information securely, and remember to keep up with the data protection and privacy trends, as these tend to change over time.