Whether you have an iOS or Android app, you must keep your mobile application compliant with an app privacy policy. Check out our comprehensive guide to learn what they are, whether you need one, and the requirements for different platforms. You can also download a FREE app privacy policy template or create your own with our state of the art privacy policy generator.
1. Mobile App Privacy Policy Template for iOS and Android
Whether you copy and paste or download the template below, please remember that this is just a template and should be edited to match your mobile app. Read through the entire privacy policy before using it – fill in all of the [brackets], remove any sections that do not apply to your app, and tweak any language as needed.
APP PRIVACY POLICY [Text Format]
Last updated [month day, year]
[BUSINESS ENTITY NAME] ("we" or "us" or "our") respects the privacy of our users ("user" or "you"). This Privacy Policy explains how we collect, use, disclose, and safeguard your information when you visit our mobile application (the "Application").   Please read this Privacy Policy carefully.  IF YOU DO NOT AGREE WITH THE TERMS OF THIS PRIVACY POLICY, PLEASE DO NOT ACCESS THE APPLICATION.
We reserve the right to make changes to this Privacy Policy at any time and for any reason.  We will alert you about any changes by updating the "Last updated" date of this Privacy Policy.  You are encouraged to periodically review this Privacy Policy to stay informed of updates. You will be deemed to have been made aware of, will be subject to, and will be deemed to have accepted the changes in any revised Privacy Policy by your continued use of the Application after the date such revised Privacy Policy is posted.
This Privacy Policy does not apply to the third-party online/mobile store from which you install the Application or make payments, including any in-game virtual items, which may also collect and use data about you.  We are not responsible for any of the data collected by any such third party.
This Privacy Policy was created using Termly's Privacy Policy Generator.
COLLECTION OF YOUR INFORMATION
We may collect information about you in a variety of ways.  The information we may collect via the Application depends on the content and materials you use, and includes:
Personal Data
Demographic and other personally identifiable information (such as your name and email address) that you voluntarily give to us when choosing to participate in various activities related to the Application, such as chat, posting messages in comment sections or in our forums, liking posts, sending feedback, and responding to surveys.  If you choose to share data about yourself via your profile, online chat, or other interactive areas of the Application, please be advised that all data you disclose in these areas is public and your data will be accessible to anyone who accesses the Application.
Derivative Data
Information our servers automatically collect when you access the Application, such as your native actions that are integral to the Application, including liking, re-blogging, or replying to a post, as well as other interactions with the Application and other users via server log files.
Financial Data
Financial information, such as data related to your payment method (e.g. valid credit card number, card brand, expiration date) that we may collect when you purchase, order, return, exchange, or request information about our services from the Application. We store only very limited, if any, financial information that we collect. Otherwise, all financial information is stored by our payment processor, [Payment Processor Name], and you are encouraged to review their privacy policy and contact them directly for responses to your questions.
Facebook Permissions
The Application may by default access your Facebook basic account information, including your name, email, gender, birthday, current city, and profile picture URL, as well as other information that you choose to make public. We may also request access to other permissions related to your account, such as friends, checkins, and likes, and you may choose to grant or deny us access to each individual permission. For more information regarding Facebook permissions, refer to the Facebook Permissions Reference page.
Data from Social Networks
User information from social networking sites, such as [social media sites that your mobile app connects to], including your name, your social network username, location, gender, birth date, email address, profile picture, and public data for contacts, if you connect your account to such social networks. This information may also include the contact information of anyone you invite to use and/or join the Application.
Geo-Location Information
We may request access or permission to and track location-based information from your mobile device, either continuously or while you are using the Application, to provide location-based services. If you wish to change our access or permissions, you may do so in your device's settings.
Mobile Device Access
We may request access or permission to certain features from your mobile device, including your mobile device's [list all features that your app can connect to (eg. bluetooth)]. If you wish to change our access or permissions, you may do so in your device's settings.
Mobile Device Data
Device information such as your mobile device ID number, model, and manufacturer, version of your operating system, phone number, country, location, and any other data you choose to provide.
Push Notifications
We may request to send you push notifications regarding your account or the Application. If you wish to opt-out from receiving these types of communications, you may turn them off in your device's settings.
Third-Party Data
Information from third parties, such as personal information or network friends, if you connect your account to the third party and grant the Application permission to access this information.
Data From Contests, Giveaways, and Surveys
Personal and other information you may provide when entering contests or giveaways and/or responding to surveys.
USE OF YOUR INFORMATION
Having accurate information about you permits us to provide you with a smooth, efficient, and customized experience.  Specifically, we may use information collected about you via the Application to: [Choose from the options below, or add your own]
Administer sweepstakes, promotions, and contests.
Assist law enforcement and respond to subpoena.
Compile anonymous statistical data and analysis for use internally or with third parties.
Create and manage your account.
Deliver targeted advertising, coupons, newsletters, and other information regarding promotions and the Application to you.
Email you regarding your account or order.
Enable user-to-user communications.
Fulfill and manage purchases, orders, payments, and other transactions related to the Application.
Generate a personal profile about you to make future visits to the Application more personalized.
Increase the efficiency and operation of the Application.
Monitor and analyze usage and trends to improve your experience with the Application.
Notify you of updates to the Application.
Offer new products, services, mobile applications, and/or recommendations to you.
Perform other business activities as needed.
Prevent fraudulent transactions, monitor against theft, and protect against criminal activity.
Process payments and refunds.
Request feedback and contact you about your use of the Application.
Resolve disputes and troubleshoot problems.
Respond to product and customer service requests.
Send you a newsletter.
Solicit support for the Application.

[Other]
DISCLOSURE OF YOUR INFORMATION
We may share information we have collected about you in certain situations. Your information may be disclosed as follows:
By Law or to Protect Rights
If we believe the release of information about you is necessary to respond to legal process, to investigate or remedy potential violations of our policies, or to protect the rights, property, and safety of others, we may share your information as permitted or required by any applicable law, rule, or regulation.  This includes exchanging information with other entities for fraud protection and credit risk reduction.
Third-Party Service Providers
We may share your information with third parties that perform services for us or on our behalf, including payment processing, data analysis, email delivery, hosting services, customer service, and marketing assistance.
Marketing Communications
With your consent, or with an opportunity for you to withdraw consent, we may share your information with third parties for marketing purposes, as permitted by law.
Interactions with Other Users
If you interact with other users of the Application, those users may see your name, profile photo, and descriptions of your activity, including sending invitations to other users, chatting with other users, liking posts, following blogs.
Online Postings
When you post comments, contributions or other content to the Applications, your posts may be viewed by all users and may be publicly distributed outside the Application in perpetuity
Third-Party Advertisers
We may use third-party advertising companies to serve ads when you visit the Application. These companies may use information about your visits to the Application and other websites that are contained in web cookies in order to provide advertisements about goods and services of interest to you.
Affiliates
We may share your information with our affiliates, in which case we will require those affiliates to honor this Privacy Policy. Affiliates include our parent company and any subsidiaries, joint venture partners or other companies that we control or that are under common control with us.
Business Partners
We may share your information with our business partners to offer you certain products, services or promotions.
Offer Wall
The Application may display a third-party-hosted "offer wall."  Such an offer wall allows third-party advertisers to offer virtual currency, gifts, or other items to users in return for acceptance and completion of an advertisement offer.  Such an offer wall may appear in the Application and be displayed to you based on certain data, such as your geographic area or demographic information.  When you click on an offer wall, you will leave the Application.  A unique identifier, such as your user ID, will be shared with the offer wall provider in order to prevent fraud and properly credit your account.    
Social Media Contacts
If you connect to the Application through a social network, your contacts on the social network will see your name, profile photo, and descriptions of your activity.
Other Third Parties
We may share your information with advertisers and investors for the purpose of conducting general business analysis. We may also share your information with such third parties for marketing purposes, as permitted by law.
Sale or Bankruptcy
If we reorganize or sell all or a portion of our assets, undergo a merger, or are acquired by another entity, we may transfer your information to the successor entity.  If we go out of business or enter bankruptcy, your information would be an asset transferred or acquired by a third party.  You acknowledge that such transfers may occur and that the transferee may decline honor commitments we made in this Privacy Policy.
We are not responsible for the actions of third parties with whom you share personal or sensitive data, and we have no authority to manage or control third-party solicitations.  If you no longer wish to receive correspondence, emails or other communications from third parties, you are responsible for contacting the third party directly.
TRACKING TECHNOLOGIES
Cookies and Web Beacons
We may use cookies, web beacons, tracking pixels, and other tracking technologies on the Application to help customize the Application and improve your experience. When you access the Application, your personal information is not collected through the use of tracking technology. Most browsers are set to accept cookies by default. You can remove or reject cookies, but be aware that such action could affect the availability and functionality of the Application. You may not decline web beacons. However, they can be rendered ineffective by declining all cookies or by modifying your web browser's settings to notify you each time a cookie is tendered, permitting you to accept or decline cookies on an individual basis.
Internet-Based Advertising
Additionally, we may use third-party software to serve ads on the Application, implement email marketing campaigns, and manage other interactive marketing initiatives.  This third-party software may use cookies or similar tracking technology to help manage and optimize your online experience with us.  For more information about opting-out of interest-based ads, visit the Network Advertising Initiative Opt-Out Tool or Digital Advertising Alliance Opt-Out Tool.
Website Analytics
We may also partner with selected third-party vendors, such as [List any third-party analytics that your mobile app uses (eg. Google Analytics)] to allow tracking technologies and remarketing services on the Application through the use of first party cookies and third-party cookies, to, among other things, analyze and track users' use of the Application, determine the popularity of certain content, and better understand online activity. By accessing the Application, you consent to the collection and use of your information by these third-party vendors. You are encouraged to review their privacy policy and contact them directly for responses to your questions. We do not transfer personal information to these third-party vendors.
You should be aware that getting a new computer, installing a new browser, upgrading an existing browser, or erasing or otherwise altering your browser's cookies files may also clear certain opt-out cookies, plug-ins, or settings.
THIRD-PARTY WEBSITES
The Application may contain links to third-party websites and applications of interest, including advertisements and external services, that are not affiliated with us. Once you have used these links to leave the Application, any information you provide to these third parties is not covered by this Privacy Policy, and we cannot guarantee the safety and privacy of your information. Before visiting and providing any information to any third-party websites, you should inform yourself of the privacy policies and practices (if any) of the third party responsible for that website, and should take those steps necessary to, in your discretion, protect the privacy of your information. We are not responsible for the content or privacy and security practices and policies of any third parties, including other sites, services or applications that may be linked to or from the Application.
SECURITY OF YOUR INFORMATION
We use administrative, technical, and physical security measures to help protect your personal information.  While we have taken reasonable steps to secure the personal information you provide to us, please be aware that despite our efforts, no security measures are perfect or impenetrable, and no method of data transmission can be guaranteed against any interception or other type of misuse.  Any information disclosed online is vulnerable to interception and misuse by unauthorized parties.  Therefore, we cannot guarantee complete security if you provide personal information.
POLICY FOR CHILDREN
We do not knowingly solicit information from or market to children under the age of 13. If you become aware of any data we have collected from children under age 13, please contact us using the contact information provided below.
CONTROLS FOR DO-NOT-TRACK FEATURES
Most web browsers and some mobile operating systems [and our mobile applications] include a Do-Not-Track ("DNT") feature or setting you can activate to signal your privacy preference not to have data about your online browsing activities monitored and collected.  No uniform technology standard for recognizing and implementing DNT signals has been finalized. As such, we do not currently respond to DNT browser signals or any other mechanism that automatically communicates your choice not to be tracked online.  If a standard for online tracking is adopted that we must follow in the future, we will inform you about that practice in a revised version of this Privacy Policy.
OPTIONS REGARDING YOUR INFORMATION
Account Information
You may at any time review or change the information in your account or terminate your account by: [Choose from the options below, or add your own]
Logging into your account settings and updating your account
Contacting us using the contact information provided below

[Other]
Upon your request to terminate your account, we will deactivate or delete your account and information from our active databases. However, some information may be retained in our files to prevent fraud, troubleshoot problems, assist with any investigations, enforce our Terms of Use and/or comply with legal requirements.
Emails and Communications
If you no longer wish to receive correspondence, emails, or other communications from us, you may opt-out by: [Choose from the options below, or add your own]
Noting your preferences at the time you register your account with the Application
Logging into your account settings and updating your preferences.
Contacting us using the contact information provided below
If you no longer wish to receive correspondence, emails, or other communications from third parties, you are responsible for contacting the third party directly.
CALIFORNIA PRIVACY RIGHTS
California Civil Code Section 1798.83, also known as the "Shine The Light" law, permits our users who are California residents to request and obtain from us, once a year and free of charge, information about categories of personal information (if any) we disclosed to third parties for direct marketing purposes and the names and addresses of all third parties with which we shared personal information in the immediately preceding calendar year. If you are a California resident and would like to make such a request, please submit your request in writing to us using the contact information provided below.
If you are under 18 years of age, reside in California, and have a registered account with the Application, you have the right to request removal of unwanted data that you publicly post on the Application. To request removal of such data, please contact us using the contact information provided below, and include the email address associated with your account and a statement that you reside in California.  We will make sure the data is not publicly displayed on the Application, but please be aware that the data may not be completely or comprehensively removed from our systems.
CONTACT US
If you have questions or comments about this Privacy Policy, please contact us at:
[Company Name]
[Street Address]
[City, State Zip]
[Phone Number]
[Fax Number]
[Email]
Not what you're looking for? View our free privacy policy template.
2. What is an App Privacy Policy?
A mobile app privacy policy is a legal statement that discloses how a party gathers, stores, and uses the personal information it collects from app users. Personal information refers to anything that can be used to identify an individual, including names, phone numbers, email addresses, device IDs, and locations.
These policies are used by companies and mobile app developers to stay compliant with federal laws. They fulfill the legal requirement to safeguard user privacy while also protecting the company itself from legal challenges.
3. Do You Need a Privacy Policy for Your Android or iOS App?
The short answer is yes, you probably need one. With the legal environment surrounding internet privacy in near-constant flux, there is a good chance that a law, regulation, affiliate, or platform requires that your mobile app includes such a policy. There are even several reasons why your app might be removed from the App store or Google Play if you do not have a privacy policy:
Your App Collects Personal Data
If your mobile app gathers, stores, uses, or releases the personal data of your users then you are required by law to have an app privacy policy. The means by which you handle user information must be disclosed therein.
This includes any cookies or other tracking technologies you use that may collect personal data such as location, login information, and buying habits.
Use our free cookie consent manager to scan your website for cookies and generate a custom cookie policy.
Your App Uses a Third Party Service Provider
If you employ a third-party service provider that gathers user data, you are required to include one–even if your app doesn't collect the data itself. You are responsible for disclosing what and how user data is gathered and used on your app.
There are a number of third-party service providers that might require that privacy policies be placed on your mobile app, such as Google Analytics, Google Maps, and Facebook Graph API.
Additionally, third-party services often use cookies that gather and store personal information. It is your responsibility to know and understand whether they do — and if they do, you must include an appropriate app privacy policy.
The Platform or App Store Requires One
Many app stores, like Google's Play for Android and Apple's App Store for iOS, require application developers to have these policies in place on their apps before they can be approved for sale. Designers who fail to include these policies can face having their apps suspended or removed from an app store.
You Want to Reassure Your App's Users
According to a survey done by the Pew Research Center, more than 57% of mobile app users have either chosen not to install an app over concerns about the sharing of their personal information, or uninstalled an app for similar reasons.
People care about the privacy and management of their personal information. Including such a policy in your app will not only ease the concerns of your users, but also give them confidence in you and your app knowing that their personal information is safe. Just remember to avoid using legalese as that can make your policy difficult to understand for users.
You Want to Err on the Side of Caution
Laws and regulations are changing all the time. Even if your application currently does not need a privacy policy, a future change in federal regulations may require you to have one.
You can stay safe and protected by adding legal policies to your mobile application now–regardless of your obligation to do so.
4. Applicable Laws for App Privacy Policies
There are a number of privacy laws that govern the collection of personal information by mobile applications. Although the United States has been criticized for not having comprehensive federal laws relating to information privacy, there are several state, federal, and international laws that apply to apps.
The General Data Protection Regulation (GDPR)
Having officially gone into effect on May 25th, 2018, the GDPR is the world's most comprehensive data privacy law to date. Based in the European Union (EU), this stringent set of guidelines pertains to any business who targets citizens or residents of the EU.
If your app is available to those located in any EU country, you are subject to comply with the GDPR.
One of the many requirements detailed in the GDPR is that business owners and app developers create a culture of transparency around how and why they collect user data. This effort starts with a comprehensive mobile app privacy policy.
In that privacy policy, you should detail in plain and clear language (as to satisfy Article 12 of the GDPR), the following:
What data you collect
From where that data is collected
Why you are collecting the data
What you will do with that information
If you share that information, and with whom
What rights users have regarding its management
For example, if you operate a mobile app, you likely collect data such as geolocation and mobile device information from your app's users. You should be explicit in outlining all these potential avenues of data collection in your app's privacy policy.
Feeling overwhelmed by the extensive guidelines of the GDPR? Our GDPR overview breaks down the key concepts of this complex law.

The California Consumer Privacy Act of 2018 (CCPA)
The CCPA has garnered a reputation as the light version of the GDPR. Although it doesn't match the strictness exhibited by the GDPR, it is the loftiest piece of digital privacy legislation passed in the United States.
This law applies to any business with Californian users—including businesses running mobile apps.
Like the GDPR, the CCPA puts a priority on businesses operating with transparency when disclosing their data collection and handling practices to consumers.
Under the CCPA, consumers now have rights such as the right to request their data be erased or not sold. Read more about what the California Consumer Privacy Act means for your business practices and consumer relations.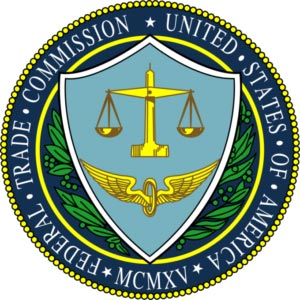 United States Federal Trade Commission
The US Federal Trade Commission (FTC) requires that all mobile apps which collect and use the personal information of its users inform users about the collection methods.
In its "Mobile Privacy Disclosures: Building Trust Through Transparency" document, the FTC emphasizes that application developers in the United States or those who distribute applications to be used in the United States should include privacy policies in their applications.
California's Online Privacy Protection Act
The Attorney General of California has articulated in the state's Online Privacy Protection Act (CalOPPA) that all websites and mobile applications that collect personal information must contain privacy policies. Not only does this regulation affect developers based in California, it also applies to any developer who potentially targets users residing in California.
This law requires any mobile application that collects personally identifiable user data to post an app privacy policy detailing and explaining completely how the application collects and uses the data.
According to the law, personally identifiable information includes:
Names
Physical addresses
Email addresses
Phone numbers
Birthdays
Identification numbers (SSN, Driver's License, etc)
Physical appearance descriptions
Any other information that would allow a user to be personally identified
CalOPPA requires that a link to such a policy be shown on your website's homepage, and that a link on the app's homepage containing the word "privacy" be directly linked to it.
There are various other requirements that must be satisfied for compliance with CalOPPA. In accordance with this law, the privacy policy for a mobile application must contain certain elements, which include:
A Description of the Information Gathered: information that will be collected by the mobile application
Modifications: information about how and when the company that owns the application will make changes to the program
Third Party Information: information about the third parties who might be provided access to the personal data of users
Children's Online Privacy Protection Act
The Children's Online Privacy Protection Act (COPPA) is a federal law that applies to the online collection of information by United States based businesses about children under the age of 13.
The law stipulates what information needs to be included in such a business' privacy policy as well as the protocol regarding parental consent.
COPPA is the reason that many websites and apps do not allow users under the age of 13 to access the content or register an account. Complying with the law is often seen as too difficult to merit the inclusion of children of that age.
Privacy Rights for California Minors in the Digital World
The Privacy Rights for California Minors in the Digital World Act (also called the Eraser Button Law) applies to websites and mobile applications that allow users under the age of 18 to register and post content.
The Eraser Button Law states that these websites and mobile apps must allow users under the age of 18 to remove the content or information they have contributed if and when they desire. It also states that these users must be clearly informed of their right and ability to do so.
Student Online Personal Information Protection Act
The Student Online Personal Information Protection Act (SOPIPA) applies to the online collection of the personal information of K-12 student-users.
The law states that any information gathered from students cannot be used in targeted advertising toward them or their parents. The student data can also not be sold or disclosed without express authorization and only under specified circumstances.
5. General Requirements for Mobile App Privacy Policies
Privacy policies are essential for apps that collect personal data. Personal data can include all sorts of information including first names, last names, email addresses, telephone numbers, location data, and other personally identifiable information (PII). A mobile application that collects this type of data must provide an easily understandable, readable, and readily accessible privacy document.
These app privacy policies must contain some particular elements, including the following:
Identity: who is collecting the information as well as the company's contact details
Types of Data: what categories of personal data the app will collect and process
Reason: why data processing is necessary and for what precise purpose the collection is being performed
Disclosures: whether the data in question will be disclosed to third parties
User Rights: what rights users have including the right to the withdrawal of consent and the deletion of data.
There are additional policy requirements for developers who plan to use HealthKit, HomeKit, third party keyboards, or integrate Apple Pay into their application.
6. Privacy Policy for iOS App
iOS is a mobile operating system created and developed by Apple Incorporated exclusively for its hardware. In most cases, developers are required to include a privacy policy in an iOS application.
Apple's App Store requires that such a policy accompany an app if:
It's made for kids
It offers automatically renewable in-app purchases
It offers free subscriptions
It allows for user registration
It accesses a user's existing account
It collects user data
It's otherwise required by law
Additionally, some specific third-party services require individuals to create policies that pertain to their services (e.g. Google Analytics privacy policy).
As one of the largest file sharing programs around, Apple's iTunes Connect policy has influenced how a large number of privacy policies for mobile applications are written. Developers who use iTunes Connect are required to create one for each language in which the mobile application will be available.
It is difficult to outline the required elements for an application because not all apps are the same. Individuals should at the very least attempt to meet the minimum CalOPPA requirements, which include:
A description of the personal information collected
The parties with which the personal information will be disclosed
A description of how users can access and request changes to the information
A description of how operators will notify users of material changes to the policy
An effective date
7. Privacy Policy for Android App
Android is an operating system developed by Google for use on mobile devices. Android apps are primarily sold in the Google Play Store, but can also be sold in other third party marketplaces such as the Amazon Appstore, GetJar, and SlideMe.
Google Play requires Android apps to include a privacy policy URL if:
The app requests access to sensitive permissions or data–which include certain functions like the camera or microphone
The app is designed for families and/or children
Many apps, whether intentional or not, have components that rely on personal data to function. Even though Google Play does not explicitly require all apps to have them, it is highly recommended to have one or risk removal from the Play store if the App is ever found to have used sensitive permissions. In addition, Google Play Developer Distribution Agreements must be read and agreed to when a developer registers for a Google Play account. These policies inform developers that they are required to have "privacy procedures and notices in place."
"Privacy procedures and notices" refers to a document where a developer agrees to use the Google Play Store to distribute products in exchange for protecting the privacy and legal rights of users.
Google, however, in a section at the bottom of the same Google Developer Distribution Agreement, informs developers about what can be done if they do not want to add a link to a privacy policy when the application is submitted for review.
This statement informs developers that this type of uncensored use could hurt individuals or deceive users. Google also states that it responds to clear notices of alleged privacy infringement and invites users who might be infringed upon to contact the developer directly to resolve concerns.
9. Accessibility Options
Regardless of whether your mobile application requires a privacy policy, it is a good idea to include one. Having one will offer some level of protection in the event of a legal challenge.
Whether you have an iOS, Android, or Windows app, you can include such a policy several ways:
Embed it directly in your app
Provide a link to a dedicated webpage
Place it on your official website
Embed Directly in the App
Embedding the policy in your application means to dedicate space within the app to display it. Users can simply navigate within the app to get to the policy.
Through this method, your legal policies are only ever a few actions away from the current page. Users are aware of its presence, can consult it at any time, and are not inconvenienced by doing so.
Use an App Privacy Policy Url
Many developers use an app privacy policy URL to directly link to the policy within the app. This means that users can navigate to a place within the app that has a hyperlink containing the word "privacy".
Clicking this link opens up the privacy policy in a new internet browser window. This webpage is usually hosted by a third party, but can also be part of the company's website.
While this method allows for an easily accessible policy, it also inconveniences users by interrupting app use and forcing them to open up their internet browser.
You can also include a link to your policy on your app's profile page in whichever app store you choose to sell your product. This allows users to view your policy before downloading your application.
Place the Policy on Your Official Site
If your company has a website, you can display privacy policy changes there. It is good practice to use the same policies for both your app and your website.
Even if your website is just a placeholder site, you will still benefit from the legal protection afforded to you by the presence of such a policy.
10. App Privacy Policy Examples
Every company should have a privacy policy, and those that collect user information are legally required to do so.
Within that framework, however, companies may have very different policies depending on what their mobile applications are used for.
We've outlined several notable examples:
Dropbox
There is a link to the Dropbox privacy policy in the app's profile page in the app store. Users can first view the policy, then decide if they want to go through with downloading the app.
Dropbox uses the same policy for both its company at large and its mobile application. It outlines with whom user information will be shared and why. The company also directly states that it won't sell personal data to advertisers or other third parties.
The company's policy is easy to read and utilizes friendly language in order to inform users that Dropbox will collect personal information. The policy is specific and thorough, leaving little room for legal interpretation.
Facebook
Facebook also provides a link to its privacy policy on its profile page in the app store. The company has adopted a more up front, user-friendly approach to its legal policies in response to public concerns over the sharing of personal information.
Facebook has identical policies for the company and the mobile application. The policy is formatted in an FAQ format, which makes for easy reading. The language used is also very understandable, making it easy for users to process.
Additionally, third parties that develop Facebook Apps for use on its platform are required to have a Facebook app privacy policy.
Pandora
Pandora is a music streaming service that has both a website and a mobile app. There is a link to its privacy policy on the mobile app's profile page in the app store. In keeping with most modern companies, Pandora's policies are consistent across all platforms.
The company stresses that it will not share your personally identifiable information with anyone–except under extreme circumstances. Interestingly, however, the company will share user information with a successor company in the event of a merger or corporate takeover. There is no guarantee that the successor company will honor the current privacy policy.
Snapchat
Snapchat is an exclusively mobile application that allows for the taking, editing, and sharing of photos. Although the service is only provided through mobile devices, its legal policies are hosted on its official website.
The company's policy is clearly laid out and very approachable. However, it states that Snapchat may use your personal information for ad targeting and customization. This is seemingly at odds with SOPIPA.
Whatsapp
Whatsapp is a popular messaging service application that is used worldwide. A link to its privacy policy can be found not only on the app profile page, but within the app as well.
Whatsapp seems to pride itself on its practices for keeping personal information secure. Its privacy policy is very thorough and precise.
The company even describes how it requires the third party service providers it employs to handle user information in accordance with Whatsapp policies.
If you're looking for a different type of privacy policy, have a look at our other template pages to find what you need: