Whether you have an iOS or Android app, you must keep your mobile application compliant with an app privacy policy. Check out our comprehensive guide to learn what they are, whether you need one, and the requirements for different platforms. You can also download a FREE app privacy policy template or create your own with our state of the art privacy policy generator.
1. Mobile App Privacy Policy Template for iOS and Android
Whether you copy and paste or download the template below, please remember that this is just a template and should be edited to match your mobile app. Read through the entire privacy policy before using it – fill in all of the [brackets], remove any sections that do not apply to your app, and tweak any language as needed.
Not what you're looking for? View our free privacy policy template.
2. What is an App Privacy Policy?
A mobile app privacy policy is a legal statement that discloses how a party gathers, stores, and uses the personal information it collects from app users. Personal information refers to anything that can be used to identify an individual, including names, phone numbers, email addresses, device IDs, and locations.
These policies are used by companies and mobile app developers to stay compliant with federal laws. They fulfill the legal requirement to safeguard user privacy while also protecting the company itself from legal challenges.
3. Do You Need a Privacy Policy for Your Android or iOS App?
The short answer is yes, you probably need one. With the legal environment surrounding internet privacy in near-constant flux, there is a good chance that a law, regulation, affiliate, or platform requires that your mobile app includes such a policy. There are even several reasons why your app might be removed from the App store or Google Play if you do not have a privacy policy:
Your App Collects Personal Data
If your mobile app gathers, stores, uses, or releases the personal data of your users then you are required by law to have an app privacy policy. The means by which you handle user information must be disclosed therein.
This includes any cookies or other tracking technologies you use that may collect personal data such as location, login information, and buying habits.
Your App Uses a Third Party Service Provider
If you employ a third-party service provider that gathers user data, you are required to include one–even if your app doesn't collect the data itself. You are responsible for disclosing what and how user data is gathered and used on your app.
There are a number of third-party service providers that might require that privacy policies be placed on your mobile app, such as Google Analytics, Google Maps, and Facebook Graph API.
Additionally, third-party services often use cookies that gather and store personal information. It is your responsibility to know and understand whether they do — and if they do, you must include an appropriate app privacy policy.
The Platform or App Store Requires One
Many app stores, like Google's Play for Android and Apple's App Store for iOS, require application developers to have these policies in place on their apps before they can be approved for sale. Designers who fail to include these policies can face having their apps suspended or removed from an app store.
You Want to Reassure Your App's Users
According to a survey done by the Pew Research Center, more than 57% of mobile app users have either chosen not to install an app over concerns about the sharing of their personal information, or uninstalled an app for similar reasons.
People care about the privacy and management of their personal information. Including such a policy in your app will not only ease the concerns of your users, but also give them confidence in you and your app knowing that their personal information is safe. Just remember to avoid using legalese as that can make your policy difficult to understand for users.
You Want to Err on the Side of Caution
Laws and regulations are changing all the time. Even if your application currently does not need a privacy policy, a future change in federal regulations may require you to have one.
You can stay safe and protected by adding legal policies to your mobile application now–regardless of your obligation to do so.
4. Applicable Laws for App Privacy Policies
There are a number of privacy laws that govern the collection of personal information by mobile applications. Although the United States has been criticized for not having comprehensive federal laws relating to information privacy, there are several state, federal, and international laws that apply to apps.
The General Data Protection Regulation (GDPR)
Having officially gone into effect on May 25th, 2018, the GDPR is the world's most comprehensive data privacy law to date. Based in the European Union (EU), this stringent set of guidelines pertains to any business who targets citizens or residents of the EU.
If your app is available to those located in any EU country, you are subject to comply with the GDPR.
One of the many requirements detailed in the GDPR is that business owners and app developers create a culture of transparency around how and why they collect user data. This effort starts with a comprehensive mobile app privacy policy.
In that privacy policy, you should detail in plain and clear language (as to satisfy Article 12 of the GDPR), the following:
What data you collect
From where that data is collected
Why you are collecting the data
What you will do with that information
If you share that information, and with whom
What rights users have regarding its management
For example, if you operate a mobile app, you likely collect data such as geolocation and mobile device information from your app's users. You should be explicit in outlining all these potential avenues of data collection in your app's privacy policy.

The California Consumer Privacy Act of 2018 (CCPA)
The CCPA has garnered a reputation as the light version of the GDPR. Although it doesn't match the strictness exhibited by the GDPR, it is the loftiest piece of digital privacy legislation passed in the United States.
This law applies to any business with Californian users—including businesses running mobile apps.
Like the GDPR, the CCPA puts a priority on businesses operating with transparency when disclosing their data collection and handling practices to consumers.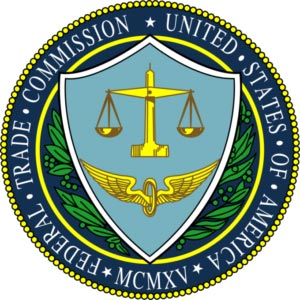 United States Federal Trade Commission
The US Federal Trade Commission (FTC) requires that all mobile apps which collect and use the personal information of its users inform users about the collection methods.
In its "Mobile Privacy Disclosures: Building Trust Through Transparency" document, the FTC emphasizes that application developers in the United States or those who distribute applications to be used in the United States should include privacy policies in their applications.
California's Online Privacy Protection Act
The Attorney General of California has articulated in the state's Online Privacy Protection Act (CalOPPA) that all websites and mobile applications that collect personal information must contain privacy policies. Not only does this regulation affect developers based in California, it also applies to any developer who potentially targets users residing in California.
This law requires any mobile application that collects personally identifiable user data to post an app privacy policy detailing and explaining completely how the application collects and uses the data.
According to the law, personally identifiable information includes:
Names
Physical addresses
Email addresses
Phone numbers
Birthdays
Identification numbers (SSN, Driver's License, etc)
Physical appearance descriptions
Any other information that would allow a user to be personally identified
CalOPPA requires that a link to such a policy be shown on your website's homepage, and that a link on the app's homepage containing the word "privacy" be directly linked to it.
There are various other requirements that must be satisfied for compliance with CalOPPA. In accordance with this law, the privacy policy for a mobile application must contain certain elements, which include:
A Description of the Information Gathered: information that will be collected by the mobile application
Modifications: information about how and when the company that owns the application will make changes to the program
Third Party Information: information about the third parties who might be provided access to the personal data of users
Children's Online Privacy Protection Act
The Children's Online Privacy Protection Act (COPPA) is a federal law that applies to the online collection of information by United States based businesses about children under the age of 13.
The law stipulates what information needs to be included in such a business' privacy policy as well as the protocol regarding parental consent.
COPPA is the reason that many websites and apps do not allow users under the age of 13 to access the content or register an account. Complying with the law is often seen as too difficult to merit the inclusion of children of that age.
Privacy Rights for California Minors in the Digital World
The Privacy Rights for California Minors in the Digital World Act (also called the Eraser Button Law) applies to websites and mobile applications that allow users under the age of 18 to register and post content.
The Eraser Button Law states that these websites and mobile apps must allow users under the age of 18 to remove the content or information they have contributed if and when they desire. It also states that these users must be clearly informed of their right and ability to do so.
Student Online Personal Information Protection Act
The Student Online Personal Information Protection Act (SOPIPA) applies to the online collection of the personal information of K-12 student-users.
The law states that any information gathered from students cannot be used in targeted advertising toward them or their parents. The student data can also not be sold or disclosed without express authorization and only under specified circumstances.
5. General Requirements for Mobile App Privacy Policies
Privacy policies are essential for apps that collect personal data. Personal data can include all sorts of information including first names, last names, email addresses, telephone numbers, location data, and other personally identifiable information (PII). A mobile application that collects this type of data must provide an easily understandable, readable, and readily accessible privacy document.
These app privacy policies must contain some particular elements, including the following:
Identity: who is collecting the information as well as the company's contact details
Types of Data: what categories of personal data the app will collect and process
Reason: why data processing is necessary and for what precise purpose the collection is being performed
Disclosures: whether the data in question will be disclosed to third parties
User Rights: what rights users have including the right to the withdrawal of consent and the deletion of data.

6. Privacy Policy for iOS App
iOS is a mobile operating system created and developed by Apple Incorporated exclusively for its hardware. In most cases, developers are required to include a privacy policy in an iOS application.
Apple's App Store requires that such a policy accompany an app if:
It's made for kids
It offers automatically renewable in-app purchases
It offers free subscriptions
It allows for user registration
It accesses a user's existing account
It collects user data
It's otherwise required by law
Additionally, some specific third-party services require individuals to create policies that pertain to their services (e.g. Google Analytics privacy policy).
As one of the largest file sharing programs around, Apple's iTunes Connect policy has influenced how a large number of privacy policies for mobile applications are written. Developers who use iTunes Connect are required to create one for each language in which the mobile application will be available.
It is difficult to outline the required elements for an application because not all apps are the same. Individuals should at the very least attempt to meet the minimum CalOPPA requirements, which include:
A description of the personal information collected
The parties with which the personal information will be disclosed
A description of how users can access and request changes to the information
A description of how operators will notify users of material changes to the policy
An effective date
7. Privacy Policy for Android App
Android is an operating system developed by Google for use on mobile devices. Android apps are primarily sold in the Google Play Store, but can also be sold in other third party marketplaces such as the Amazon Appstore, GetJar, and SlideMe.
Google Play requires Android apps to include a privacy policy URL if:
The app requests access to sensitive permissions or data–which include certain functions like the camera or microphone
The app is designed for families and/or children
Many apps, whether intentional or not, have components that rely on personal data to function. Even though Google Play does not explicitly require all apps to have them, it is highly recommended to have one or risk removal from the Play store if the App is ever found to have used sensitive permissions. In addition, Google Play Developer Distribution Agreements must be read and agreed to when a developer registers for a Google Play account. These policies inform developers that they are required to have "privacy procedures and notices in place."
Google, however, in a section at the bottom of the same Google Developer Distribution Agreement, informs developers about what can be done if they do not want to add a link to a privacy policy when the application is submitted for review.
This statement informs developers that this type of uncensored use could hurt individuals or deceive users. Google also states that it responds to clear notices of alleged privacy infringement and invites users who might be infringed upon to contact the developer directly to resolve concerns.
9. Accessibility Options
Regardless of whether your mobile application requires a privacy policy, it is a good idea to include one. Having one will offer some level of protection in the event of a legal challenge.
Whether you have an iOS, Android, or Windows app, you can include such a policy several ways:
Embed it directly in your app
Provide a link to a dedicated webpage
Place it on your official website
Embed Directly in the App
Embedding the policy in your application means to dedicate space within the app to display it. Users can simply navigate within the app to get to the policy.
Through this method, your legal policies are only ever a few actions away from the current page. Users are aware of its presence, can consult it at any time, and are not inconvenienced by doing so.
Use an App Privacy Policy Url
Many developers use an app privacy policy URL to directly link to the policy within the app. This means that users can navigate to a place within the app that has a hyperlink containing the word "privacy".
Clicking this link opens up the privacy policy in a new internet browser window. This webpage is usually hosted by a third party, but can also be part of the company's website.
You can also include a link to your policy on your app's profile page in whichever app store you choose to sell your product. This allows users to view your policy before downloading your application.
Place the Policy on Your Official Site
If your company has a website, you can display privacy policy changes there. It is good practice to use the same policies for both your app and your website.
Even if your website is just a placeholder site, you will still benefit from the legal protection afforded to you by the presence of such a policy.
10. App Privacy Policy Examples
Every company should have a privacy policy, and those that collect user information are legally required to do so.
Within that framework, however, companies may have very different policies depending on what their mobile applications are used for.
We've outlined several notable examples:
Dropbox
There is a link to the Dropbox privacy policy in the app's profile page in the app store. Users can first view the policy, then decide if they want to go through with downloading the app.
Dropbox uses the same policy for both its company at large and its mobile application. It outlines with whom user information will be shared and why. The company also directly states that it won't sell personal data to advertisers or other third parties.
The company's policy is easy to read and utilizes friendly language in order to inform users that Dropbox will collect personal information. The policy is specific and thorough, leaving little room for legal interpretation.
Facebook
Facebook also provides a link to its privacy policy on its profile page in the app store. The company has adopted a more up front, user-friendly approach to its legal policies in response to public concerns over the sharing of personal information.
Facebook has identical policies for the company and the mobile application. The policy is formatted in an FAQ format, which makes for easy reading. The language used is also very understandable, making it easy for users to process.
Additionally, third parties that develop Facebook apps for use on its platform are required to enter a privacy policy URL in order to publish their app.
Pandora
Pandora is a music streaming service that has both a website and a mobile app. There is a link to its privacy policy on the mobile app's profile page in the app store. In keeping with most modern companies, Pandora's policies are consistent across all platforms.
The company stresses that it will not share your personally identifiable information with anyone–except under extreme circumstances. Interestingly, however, the company will share user information with a successor company in the event of a merger or corporate takeover. There is no guarantee that the successor company will honor the current privacy policy.
Snapchat
Snapchat is an exclusively mobile application that allows for the taking, editing, and sharing of photos. Although the service is only provided through mobile devices, its legal policies are hosted on its official website.
The company's policy is clearly laid out and very approachable. However, it states that Snapchat may use your personal information for ad targeting and customization. This is seemingly at odds with SOPIPA.
Whatsapp
Whatsapp is a popular messaging service application that is used worldwide. A link to its privacy policy can be found not only on the app profile page, but within the app as well.
Whatsapp seems to pride itself on its practices for keeping personal information secure. Its privacy policy is very thorough and precise.
The company even describes how it requires the third party service providers it employs to handle user information in accordance with Whatsapp policies.
If you're looking for a different type of privacy policy, have a look at our other template pages to find what you need:
FAQs About App Privacy Policies