Testimonials and endorsements can be great for promoting your business or product, whether you include them on your website or send them out through social media. Previous customers, paid reviewers, or even celebrities talking about how great your business is can give you an important leg up in today's market.
If you plan to use reviews or endorsements for your online business or in social media, your company needs to use an appropriate legal disclaimer so that you comply with existing laws.
Considering testimonials for your business? Read our comprehensive guide to learn what they are, whether you need a testimonial policy, and what you should include in yours. You can also let our quick and easy disclaimer generator create one for you.
1. What is a Testimonial Disclaimer?
A testimonial disclaimer is a legal statement that is placed on a website or application to make it clear that the reader's experience may not be the same as what is described in a review or endorsement.
The document states that a review describes only one person's experience and is not a guarantee, promise, or reflection of the feelings of every user.
If such an endorsement has been paid for in any way by the company, that information must be disclosed. When they are posted on social media and have been paid for, that information must be disclosed within the policy as well.
Testimonial disclaimers are often placed within a terms and conditions. Using a customizable terms and conditions template is one way to easily include a testimonial disclaimer on your website.
2. Do You Need a Testimonial Disclaimer?
You are required by law to include a testimonial disclaimer if your website or application displays user reviews or endorsements — whether users post them directly or not.
There are several situations in which you need to provide such a policy:
Your website or app includes reviews or endorsements for your products or services
You pay people for reviews or testimonials
You pay people to make social media posts endorsing or recommending your product, business, or service
You give someone a free product in exchange for a review
Users are otherwise compensated for giving their opinions on the product or service — this includes offering discounts, deals, or entering them into a sweepstakes

Ultimately, if there is a relationship between you and the endorser (the person providing the review) that the average consumer would be interested in knowing about, you should disclose this information in a disclaimer.
3. Applicable Laws
Testimonials can be extremely effective in persuading potential customers to buy your product or service. In fact, over 86% of consumers say that reviews are an essential resource when making purchasing decisions. They hold a lot of power, and for this reason need to be regulated.
There are several laws that apply to these situations:

Fair Trade Commission Act
Testimonial disclaimers in the United States are governed by the Federal Trade Commission's (FTC) Fair Trade Commission Act. Failure to comply with the law requiring these disclosures can result in civil fines or criminal prosecution.
The FTC dictates that full disclosure is required if there is a connection between the endorser and the company. "Connection" is not properly defined, but if there is an obligation for the user to submit an endorsement, review, or provide an opinion — implied or otherwise — this connection must be disclosed.
To stay compliant with the Fair Trade Commission Act, there are a few guidelines that must be followed:
A full disclosure is required whenever customers are compensated or considered for compensation by providing a review
Disclosures must be clear and conspicuous — that is, easy to read and close to the claims that are being made
A full disclosure must be made if the experience depicted in a review is not typical
A disclosure is required when a company employee gives a review
If a celebrity endorses your product or service, that celebrity must be an actual user of the product or service
If a professional endorses your product or service, the professional's qualifying credentials must be disclosed in full

Testimonials are sometimes likened to free samples at the supermarket, in which case they would not require a disclaimer. However, the FTC has addressed this analogy and ultimately dismissed it. It has determined that, while a supermarket sample may persuade one customer to buy the sampled product, one review may convince hundreds—even thousands—to buy a given product or service.
Therefore, it is important to stay on the right side of FTC guidelines by providing an appropriate disclaimer in your website or application.
United States Copyright Act
User submitted testimonials can be considered "literary works" under United States Copyright Law. Thus, it is essential that you get consent to publish these works.
This can be done by simply requiring users to check a box which states that they acknowledge the terms and give their consent to publish their content.
Failure to do so can result in substantial civil fines or even criminal charges.
California Online Privacy Protection Act
While California Online Privacy Protection Act (CalOPPA) relates more to privacy policies than disclaimers, it is important to consider whether personal information is collected and/or published when users give reviews or testimonials.
It is common practice for users to include their names, email addresses, and/or photos when submitting reviews. Names, email addresses, photos, and locations are all considered personally identifiable information under CalOPPA.
If this kind of information is collected or published on your website or application—even by the users themselves—it must be disclosed in a disclaimer or privacy policy.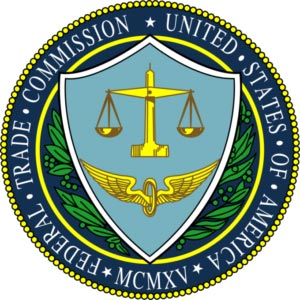 United States Federal Trade Commission
The FTC requires that all websites and apps which collect and use the personal information of its users inform users about the collection methods.
In its recently updated Mobile Privacy Disclosures: Building Trust Through Transparency document, the FTC emphasizes that websites and applications in the United States should disclose how and why personally identifiable information is collected and used.
This includes names, email addresses, photos, and locations that may appear alongside a testimonial or review.
Consumer Protection from Unfair Trading Regulations Act
The Consumer Protection from Unfair Trading Regulations Act (2008) is a UK law aimed at protecting consumers from misleading and unfair practices. The law is applicable to websites and applications that can be accessed by users within the United Kingdom.
Misleading practices include those that cause consumers to make transactional decisions they would not have otherwise made. These can include testimonials that have been given by users who were compensated in some way, as the testimonies are considered biased.
The deletion, editing, or omission of reviews and user provided content can also be determined as misleading practices.
To stay safe and compliant with this law, it is best to disclose any manipulation of these works as well as any connection with the endorsers.
Data Protection Act of 1998
The Data Protection Act of 1998 is a UK law regarding sensitive personal data that is collected and used by websites and online applications.
The law aims to protect the personal information of users by providing guidelines by which websites and applications that can be accessed in the UK must oblige.
Again, as testimonials and reviews are often accompanied by user names, locations, and email addresses, information regarding the collection and use of this personal data must be disclosed in a disclaimer and/or privacy policy.
4. Comprehensive Guidelines
The best way to ensure your website or social media disclaimer meets legal standards is to have it reviewed by an attorney. However, outside of paying an arm and a leg for a lawyer, you can follow the guidelines below to ensure you are protected.
According to the FTC, a disclosure must be clear and conspicuous. The FTC recommends you keep these things in mind:
The disclosure should be located as close as possible to the claim being made on your site
It's best not to require the user to scroll in order to locate the disclosure
It's allowable to link to a disclosure, but the link must be obvious, close to the claim, and take consumers directly to the disclosure
The disclosure should be clear and conspicuous no matter what device the consumer is viewing it on
If the testimonial is made by video, the disclosure has to appear on the screen and remain long enough that it can be read
Place the disclosure so that it appears before the customer gets to the shopping cart
The disclosure should be noticeable, which means it can't be in a smaller font or a lighter color than the rest of the page
The disclosure should be in language that is easily understandable for most readers
Repeat the disclosure throughout your site so it can easily be found
It's best not to hide the disclosure in your Terms and Conditions — it should be placed separately in a Disclaimer section on your site
Incorporating an audio disclosure will ensure that all users can access it
Make sure the disclosure appears on screen long enough for users to read it in its entirety
If an employee of yours creates an endorsement, you must disclose that the person is in fact an employee — the same holds true for shareholders and anyone with a vested interest in your company
If someone provides a review for your product in exchange for a free copy, this must be disclosed within the review or testimonial
If compensation of any kind is given in exchange for reviews or social media shares, this must be disclosed
Reviews and social media shares given for discounts need to be clearly marked as ads (#ad is the common way to handle this)
The FTC also believes that it is an advertiser's responsibility to see what people are saying about their product and how they are saying it.
If bloggers are endorsing a product you've given them for free on their own blogs — not even your site — but are not disclosing that the product was given in exchange for a review, you could still be held responsible.
Always follow up and be sure people in your network are complying with the law when it comes to endorsing your product or service.
5. Examples
Nearly every online business has some sort of user review component these days — and for good reason. 63% of consumers are more likely to make a purchase on a site that has user reviews.
Let's take a look at a few notable disclaimer examples and other review-oriented policies:
Designer Floors
Designer Floors is a flooring company out of Boise, Idaho. The company has a dedicated testimonials page on its website. It also provides a link to its relevant disclaimer in the footer of every page.
The company very succinctly describes how results may vary, even considering past results. It also states that the endorsers have not been compensated for their testimonials.
Google
Google outlines its requirements for reviews in a dedicated "Review Policies" section.
The company explicitly states that it will remove any reviews that don't comply with a certain set of guidelines. The one depicted above outlines the issue of conflict of interest.
If reviewers have received any compensation for their reviews, Google will remove it accordingly.
SlimFast
SlimFast is a company that markets weight-loss shakes and other dietary supplement foods. As with any potentially appearance-altering product or service, individual results may vary. SlimFast does a nice job of making this clear to users.
On its "Success Stories" page, the company places very visible text under the main image stating that individual results may vary. It does not, however, say whether the testimonials were paid for or if the customers were compensated in any way.

The footer of every page also contains the same disclaimer. Not only does it state that individual results may vary, but also states that the results are based on the SlimFast diet plan.
Triangle Facial Plastic Surgery
Triangle is a plastic surgery clinic located in North Carolina. The company has provided a testimonial disclaimer to protect themselves from claims of varied experiences. It can be found in the footer of every page.
It is stated in very clear English that results may vary, and that the experiences depicted on the site are not typical. Triangle also goes on to say that the testimonials were provided voluntarily, and the endorsers were not compensated for their reviews.